QUANTAR CYCALC MARINE CYBER RISK PREDICTIVE ANALYTICS
Our unique, patented cyber threat assessment and quantification platform gives marine operators the ability to understand the operational impact of a successful marine cyber attack for individual vessels, fleets or on-shore operations. Through combining multiple sources of data with risk and scenario modelling, adverse selection, setting of risk ceiling limits can be attained with deep insight.
Ship Owners

Our solutions provide you with deep insight for your maritime cyber risk management  programmes & auditable proof of regulatory compliance for certification. View your current marine cyber risks and projections into future periods to create resilience.

Ports & Terminals

 Quantar's marine solutions add value to your existing cyber risk management programmes by extending their scope and depth. Our 20+ years of data and cyber risk management can benefit your organization's IT/OT dependency risk control.

Marine Underwriters

 Quantar's CyCalc predictive risk valuation platform provides you with client-specific and aggregated data across multiple levels. Understanding the total cyber portfolio within the book is critical in hedging or transferring excess exposure for long-term stability.

Offshore

Quantar delivers clear and easy to understand views of OT to IT dependencies. Continuous threat monitoring and predictive cyber risk values build safeguards against  maritime cyber risks. Mitigate your exposure using what-if multiple scenario modelling.
Quantar CyCalc - Making Sense of Cyber Threat Modelling for Marine Operators
Unlike others, cyber risks pose unique challenges to marine operators due to their constant evolution and the lack of historic data relating to their impact upon operations. Cyber threats require a different approach to understanding the impairment caused by a successful attack:
Today's threats do not necessarily represent those of tomorrow
Asymmetry of data between shore-based and sea-based units
Aggregated risk may lead to catastrophic loss for an operator
Every vessel and business has proprietary processes and systems
Understanding marine risks requires a wealth of data from which to model and risk-manage. In its absence, judgement and qualitative assessment leaves shipping and port operators limited in their ability to meet cyber risk controls and for current and future regulatory compliance requirements.
OUR MARINE SOLUTIONS PROVIDE
Continuous vessel/port threat data acquisition for analysis of future risks

Multiple models for enhanced marine cyber threat visibility & understanding

Financial quantification of marine cyber risks & cost-benefit analysis of mitigation options

System provision of ongoing auditable proof for IMO regulatory compliance
Quantar Marine Cyber Risk Solutions
COMPREHENSIVE MARINE CYBER THREAT MANAGEMENT AND COMPLIANCE SOLUTIONS INCLUDE
Marine Cyber Risk Management

Managing marine electronic risks using our solutions provides your teams with the support they need to develop and manage their internal programs on an ongoing basis.

Risk Transfer

On many occasions, your ability to manage marine cyber risks will include transferring risk via re/insurance. We  can assist you in developing strategies using identifiable best cases.

What-if Models

Our unique patented software enables you to make virtual changes to your O.T. to I.T. architecture to understand the impact on overall marine cyber risk exposure

Marine Profiling

CyCalc provides the ability to establish profiles according to marine cyber risk data & vessel/onshore characteristics, delivering uplift of quantification accuracy & aligning to real marine risk exposure

Risk Management Maturity

Our marine solutions facilitate collaborative working between cyber risk managers onshore & sea-based to reduce cyber risk exposure, benefitting your marine operational resilience

IMO/BIMCO COMPLIANCE

Use our marine solutions to meet the IMO2021 cyber risk assessment and continuous management requirements through report generation and auditable proof of marine cyber risk management.
WHO WE SERVE
ELIMINATE YOUR MARINE CYBER RISK CHALLENGES
Our marine cyber threat assessment, quantification and valuation predictive analytics solutions allows your marine operations to focus on your real business needs. Quantar has you covered with bespoke marine cyber risk management and regulatory compliance solutions.
INDUSTRIES WE SERVE
WE WORK WITH GLOBAL BRANDS
Our cyber threat valuation, data risk assessment, audit, management & control expertise allows your business to focus on your real business needs. Quantar has you covered with bespoke data risk management solutions.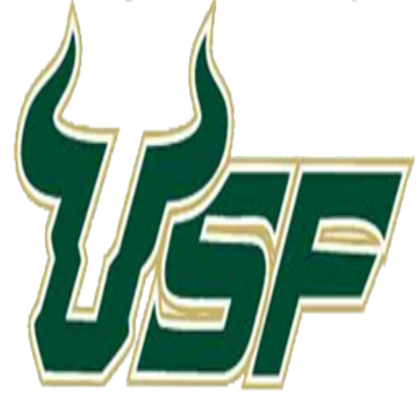 Here at the Department of Information Systems and Decision Sciences at the University of South Florida, we had never seen anything like their methods and systems used for data risk quantification – a unique approach!
We are very happy that Quantar has become one of the Members of the Agile Business Consortium. We are the professional body for Business Agility and believe our framework is best suited to the modern environment.
Why choose us
6 REASONS TO PARTNER WITH QUANTAR
Quick response

We can act swiftly to analyze and assess your current position providing risk based reporting, without the need to commit your own resources to any long-term plan of action.

Experienced

In more than 20 years of data risk quantification, we have gained experience in a wide spectrum of technologies, industries, and operations.

No geek speak

You deserve to have your questions answered in plain English. We will provide you with easy to understand explanations of your present position and what you need to do.

Business savvy

We evaluate and justify our reporting and plans of action from a thorough understanding of the financial and risk management benefits to your business.

One Stop Shop

We are certified across the domains of GDPR, ISO 27000, DSDM Agile, Enterprise Big Data and have our own proprietary and unique data risk assessment software systems.

Client Satisfaction

We want you to be completely satisfied with our services. Our work is confidential and we provide the assurance that you need through our working practices.
Custom cyber threat valuation & data governance solutions built specifically for your business